Medical Pedicure
Ruby is a licensed Medical Pedicurist and has a natural affinity for respect, honesty, caring, trust, dedication to providing treatment to clients of all ages –and just being genuinely a great person. Appointments that are not canceled 24 hours in advance will be charged in full by means of an invoice or payment request.
JoyRo Cosmetics specializes in foot care and provides a wide range of treatments that targets:
JoyRo takes the safety, working conditions, and the environment into serious account an in-addition attention to quality assurance.


Home advice (eg about the shoes, aids, and care etc.)
Wash feet daily without soap and thoroughly dry your feet with a towel after showering or getting
wet especially between the toes;
Daily use of foot cream , preferably twice a day;
Examine feet daily using a mirror if needed;
Clean cotton of woolen sox daily;
No hot foot baths;
Wear leather shoes with lace and Velcro fastening;
Do not walk barefoot;
In case of fungal nail infection apply Mycoses or ask your General practitioner for a prescription.;
Consult your Podiatrist in case of increased pressure;
Make an appointment with the General practitioner and ask for a referral letter for the Podiatrist;
Regular visits to the Medical Pedicure every 4 to 6 weeks.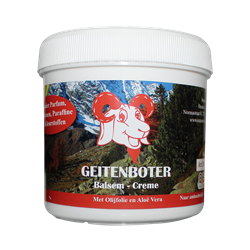 JoyRo uses approved products, such as goat butter balm, etc. This product contains high-quality organically grown olive oil and aloe vera.
It has a high content of vitamins (A, B1, B2, C and D), is rich in minerals (Calcium, Potassium, Sodium, Magnesium, Phosphorus) and moisturizing components such as Panthenol.
It can be used daily and also suitable for all skin types especially dry and or sensitive skin. The balm absorbs directly into the skin leaving clothing and bedding free of stains. Our products are absolute free from perfume, parabens or dyes! With every costumer new material are used such as plastic aprons, face mask, gloves, blades that are needed for the costumer is then unpacked and used tools/ materials are cleaned and disinfected in a correct manner.

Quality
Our goal is to provide our customers with competent, hygienic and safe treatment.

Safety
Save working environment for customers and periodic inspection of working equipment including seat, motor, leg support etc.

Arbo (Working conditions)
Work as safely as possible. Provide a comfortable working posture.

Environment
To minimize the impact on the environment JoyRo uses Ecological cleaning products.

Risicovoet
Describes a foot condition with an increased risk of complications due to a disease or other cause. The treatment of the feet of persons with a rheumatic disorder, or risk areas, can be done by the medical pedicure rheumatic care (RV) without a referral.
Improper shoes are the main cause of the development of foot wounds

Other risk factors are:
Elderly foot
Neglected foot
Spastic foot
Oncological foot

Athletes Feet
Keep a spring in your step when running, cycling or walking, regardless of your choice of activity, healthy feet will be an addition to your pleasure and well-being.

Happy Feet
We must all ensure that our feet and toes are in the best condition. Follow our tips and you will never take a wrong step.

Beauty Feet
Beauty is deep in the skin where your feet also belong. For amazing fantastic feet, natural nails and clean toes. Follow our tips and your feet will look good.

Fashion Feet
Looks great, feel good when you follow the latest shoe fashion. Here you can see how to put your best foot in every stylish shoe.

Diabetic Feet
If you are diabetic, you will be more vulnerable to problems around your feet. Our products are specially developed particularly for the needs of the diabetic foot.

Holiday Feet
Sun, sea, and sand can cause problems for your feet. But a few small extras in your luggage will ensure that you can enjoy a pleasant holiday.

Working Feet
Putting your feet up after a long working day they find wonderfully relaxing. With some added love you keep your feet (looking great) in tiptop condition.

Winter Feet
Pampering your feet is the perfect solution/remedy for cold weather misery. So, rest well, but do not forget to give your feet extra attention during the winter months.